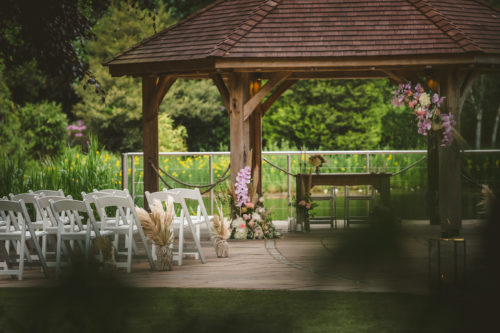 Wedding frequently asked questions
Place your wedding in our hands and we will make your dreams a reality.
We've answered the most frequently asked questions about planning your big day with Moddershall Oaks.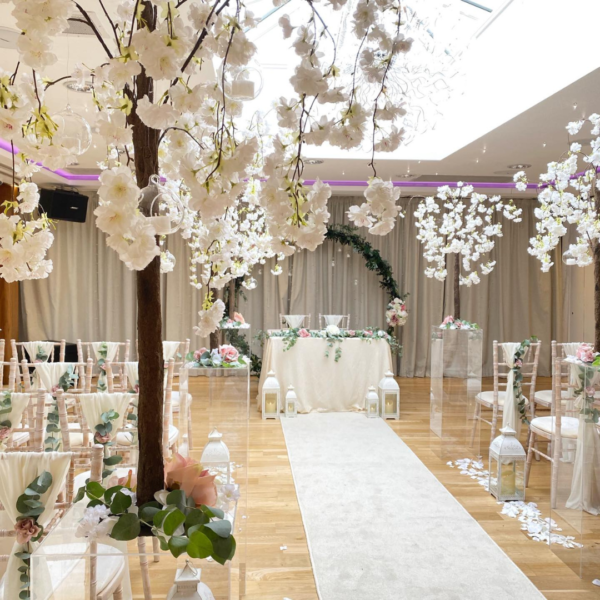 What time should I book my registrar / church for?
For civil ceremonies taking place at Moddershall Oaks, we recommend either 1.30pm or 2pm, and no earlier than 12pm. Stafford Registration Offices have slots every half an hour and all their details are in the wedding brochure.
For Church weddings we recommend 12pm or 12:30pm ceremony, to arrive at Moddershall Oaks between 2-2:30pm. Of course, if you wanted to book a later time slot, your events manager will be more than happy to discuss this with you.
Can I get married outside?
Yes, absolutely! We have our gorgeous hand-built oak gazebo on the edge of the lake, which is licensed for civil ceremonies.
What happens if the weather is bad?
We will always set up inside the venue for a civil ceremony just in case the weather is bad. We will only conduct ceremonies outside if the temperature is between 10-11 degrees Celsius or higher, dry and not windy, as we need to make sure your guests are comfortable.
Can we use confetti?
Yes! Natural, undyed, biodegradable confetti can be thrown inside and on the patio at the front of the venue. We do not allow confetti canons.
Can we use candles?  
Of course! Please make sure they are in a suitable holder that ensures wax doesn't drip onto the linen.
Can we have fireworks?
No, unfortunately we do not allow fireworks due to our countryside location and local livestock / natural wildlife around the property. However, we do allow sparklers outside.
Do you have a list of recommended suppliers?
We have a fantastic list of recommended suppliers featuring a host of local businesses that are passionate about ensuring your big day is one to remember! Everything from venue dressers to florists, photographers to videographers, DJs and live bands, hair stylists to vintage ice cream vendors; you're sure to find what you're looking for! Click here to find out more.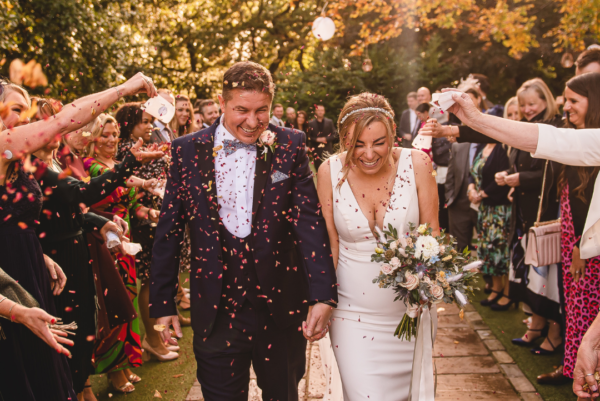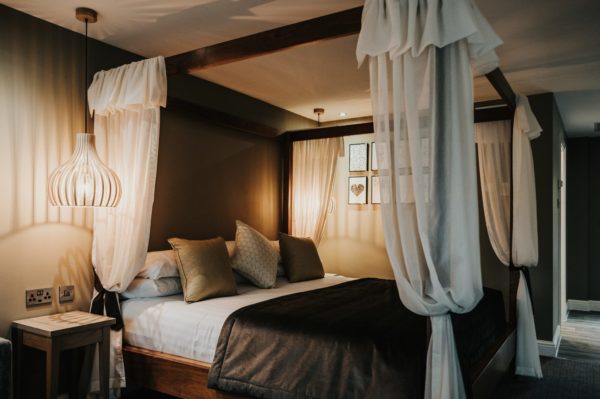 What time does the bar close?
We call last orders at 11.45pm and the bar closes at midnight when the music finishes. We kindly ask that all guests vacate the venue and are off site by midnight at the latest. If your guests require taxis, these need to be booked for midnight to ensure they have departed before 12.15am.
Can I re-visit the venue before our wedding day?
Absolutely! We know how important it is to show off your future wedding venue to your family and friends, or to pop down and get decoration ideas! These appointments will need to be booked in advance to make sure we don't have any other events taking place in the venue when you want to visit. We are always here for help and support, either on the phone or in person.
Can we stay overnight on the night of our wedding?
Yes of course! We include a mini-moon spa break for couples tying the knot at Moddershall Oaks within our classic wedding packages. To find out more about what's included in the mini-moon spa break – click here.
Can I try the food that I've picked for my wedding breakfast?
Yes! Six months prior to your wedding you will have the opportunity to go into our restaurant and try the menu you've picked. This is included in the cost of your wedding.
Can our dog be part of the wedding day?
Absolutely! Having your much-loved dog join your wedding day can provide incredible photo opportunities, wonderful memories and lots of fun for your and your guests! And this is exactly the reason why we allows dogs at weddings!
As with most dog-friendly wedding venues, we ask that your pooch remains outside. Your dog is welcome to be part of the proceedings during your outdoor wedding ceremony and we encourage dogs to then stay for reception drinks and photographs before returning home prior to your wedding breakfast.
Please note: our wedding venue is set in a 72 acre estate including lake and woodlands with natural wildlife. As such, we ask that dogs remain on a lead. For more information about having your dog join your wedding day, check out our blog post here.